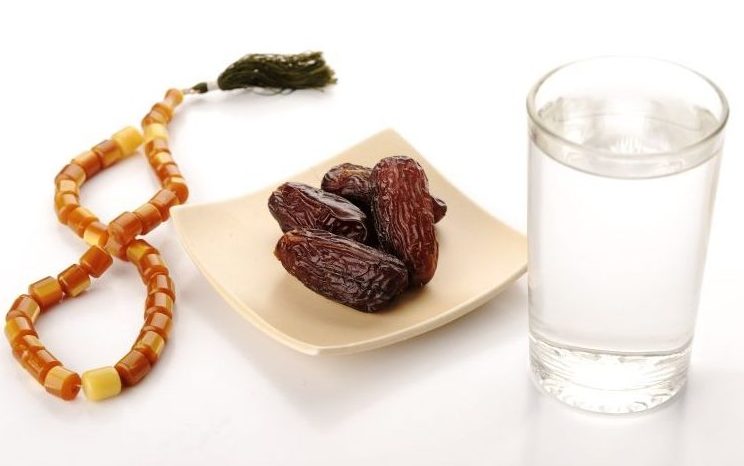 Published Wednesday 18 May 2016 at 16:34
Are you thinking of giving money to a good cause during Ramadhan?
We know that many residents will want to donate money to charity to help with humanitarian and other causes around the world, and we want them to know that their generous donations go where they are intended. While most fundraising appeals are genuine, there are sadly people who exploit the generosity of others for their own gain.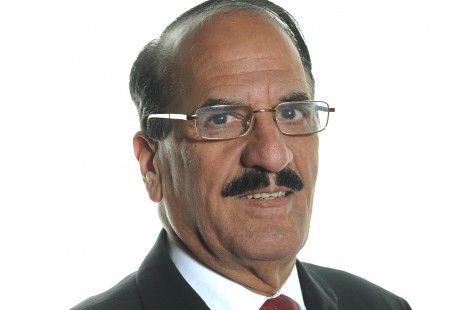 Cllr Mohammed Khan, Leader of Blackburn with Darwen Borough Council, said:
Every Ramadhan, Muslims give generously to many causes in the UK and abroad.

It is important that these donations do go to registered and accountable charities and support the deserving causes for which they were intended.

I would encourage people to follow the safer giving advice to ensure that donations go to the right place.

And on behalf of the Council I would like to offer our best wishes and a blessed, spiritual and peaceful Ramadhan and remind people to take care.
Please take note of the following advice to make sure your donations reach their intended destination.
Muslims across the world make charitable donations all year round but in particular during the holy month of Ramadhan either through collections at the local mosque or via door-to-door and street collectors.
Most people who call at your door are genuine but some people collect donations under the pretence of charity, so residents should be on guard for bogus collectors.
If you are in doubt, ask for their identification, charity name and number or alternatively do not answer the door.  If you are concerned, contact the police.
The safest way to make a donation is by using a secure banking system. A bank transfer will ensure your donation is secure and that it reaches its intended recipient.
There are many U.K based Islamic charities who work in poorer countries and welcome Zakat, Lillah & Sadqah.
If you want to give to a particular charity then visit their website, shop or office to obtain information on how you can donate online, by phone, post, via direct debit or directly to their bank account.
Alternatively if you are going to use a Money Service Bureau, ensure it is legitimate and registered with Her Majesty's Revenue & Customs (HMRC) and the Financial Services Authority (FSA) who carry out checks to make sure that businesses are doing all they need to.  Money transfer services should only be used with people you know and trust. Never send money to a stranger using this method.
If your only option is to deliver the donation in person, there are a number of safeguards that you should be aware of, particularly if the intended recipient lives overseas. For advice on carrying cash in and out of the U.K, phone 0845 010 9000 or visit www.hmrc.gov.uk/customs/arriving/declaring-cash.htm.
Alternatively, you can email HMRC if you have a Customs related enquiry: use the online Customs enquiry form on the HMRC website www.hmrc.gov.uk
For further information on making safe and secure donations, please visit www.charitycommission.gov.uk/Our_regulatory_activity/Compliance_reports/Alerts/default.aspx
To speak to Lancashire Council of Mosques about charitable collections, call 01254 692289 or email enquiries@lancashiremosques.com
Top ten tips to make sure you give safely this Ramadhan
Before giving, check the charity's name and registration number against the online charity search tool:Find a charity – register of charities
Fundraisers require a licence from the local authority to collect in a public place. Check that they have this. If the collection is in a privately owned place, check that they have the owner's permission. To request a licence in Blackburn with Darwen contact: (01254) 267666.
When approached by collectors, check whether they are wearing a proper ID badge and that any collection tin is sealed.
If in doubt, ask the collector for more information – a genuine fundraiser should be happy to answer questions and explain more about the work of the charity.
Genuine fundraising materials should feature the charity's name, registered name and a landline contact number. Be wary of those that list only a mobile number.
Make sure when you give to radio and television appeals that the process is secure. Ofcom lists the rules for radio and television charity appeals on its website:Licensing – Ofcom website.
Take care when responding to emails or clicking links to a charity's website to ensure that they are genuine. Instead, search online for your chosen charity to check you have the right web address. For further guidance see:Guidance for donors – Get Safe Online.
Carefully review collection bags for clothing and household goods to ascertain whether they are from a genuine charity.
After making these checks, if you think that a collection or appeal is not legitimate, report it to Action Fraud on 0300 123 2040 and inform the Charity Commission:Action Fraud – Police.
Don't be pressurised to give to a collection immediately. If in any doubt, donate directly to charity.
For more information please visit www.lancashire.police.uk/help-advice/safer-communities/counter-terrorism/safer-giving.aspx
On Street and House to House Collections this Ramadhan
Certain fundraising activities require a licence, namely Street Collections and House to House Collections.
Other forms of collections – including those in public spaces, such as train stations, shops and supermarkets do not require a licence and can be authorised by the proprietor/owner/manager.
Licences for Street Collections or House to House Collections are issued by Blackburn with Darwen Borough Council. Each Local Authority may make its own regulations with respect to where collections can take place and the manner in which those collections take place.
Information regarding collections and licencing can be obtained from the local authority.
To request a licence in Blackburn with Darwen contact: 01254 267666 or email publicprotection@blackburn.gov.uk
Health and Well-being this Ramadhan
Residents fasting during the month of Ramadhan are advised to drink plenty of fluids and follow a balanced diet between fasts.
During the summer, the gap between meals can be around 18 hours and it's important that food choices support your energy requirements throughout the day.
Keep it simple and similar to a normal everyday diet, including a balance of fruit and vegetables and plenty of fluids.
Eating too much at the breaking fast meal (Iftar) can also cause symptoms of indigestion and heartburn and it is also important not to skip the pre-dawn meal (Sehri) as the length of the fast is extremely long.
The Sehri meal should include starchy foods that are slow digesting such as wholegrain bread, lentils, pasta, milk, chapattis, boiled rice and potatoes. It is also wise to avoid tea and coffee as the caffeine can cause greater water loss and greater risk of dehydration.
People with long term medical conditions and pregnant women should seek professional medical advice before starting to fast.
Fire, Road and Community Safety this Ramadhan
During Ramadhan, cooking for large groups at unusual times combined with fatigue can play a big part in increasing the chances of having a fire break out in the home.
Clothing ignites easier than you think. Try to keep any loose clothing like scarves and sleeves tied back when you are cooking. Keep tea towels, cloths or electrical leads a safe distance away from hobs or ovens.
Make sure your house is fitted with a smoke alarm and check they are working.
Stay with your cooking or turn it off – if you get called away from the kitchen turn off any pans on your hob to prevent a fire starting.
Avoid filling hot oil pans like karahi dishes more than 1/3 full of oil. If the oil starts to smoke do not add food.
Try to keep your cooker, grill pans and pans free from a build-up of fat or oil as they can ignite easily.
Avoid using oversized pots on gas stoves and don't place foil around the burners as it can cause a build-up of carbon monoxide which can be deadly.
In event of a fire situation call 999 or 112. Do not tackle the fire itself.
Night time noise
Prayers will be very late at night and very early in the morning. Asking everyone to be considerate of neighbours and particularly to parents to ensure they know where their children are, for their safety and the consideration of neighbours is paramount.
Road safety
Parking inconsiderately can cause a danger to other road users particularly pedestrians and specifically young children so please comply with parking restrictions.
Crime
Historically there has been an increase in house burglaries during the month of Ramadhan particularly during summer months when families get together to break their fast and leave their own home empty. Thieves know this and target these addresses. Please ensure you lock windows and doors and that valuables are not left in vulnerable places. i.e. Gold jewellery in the bedroom wardrobe.