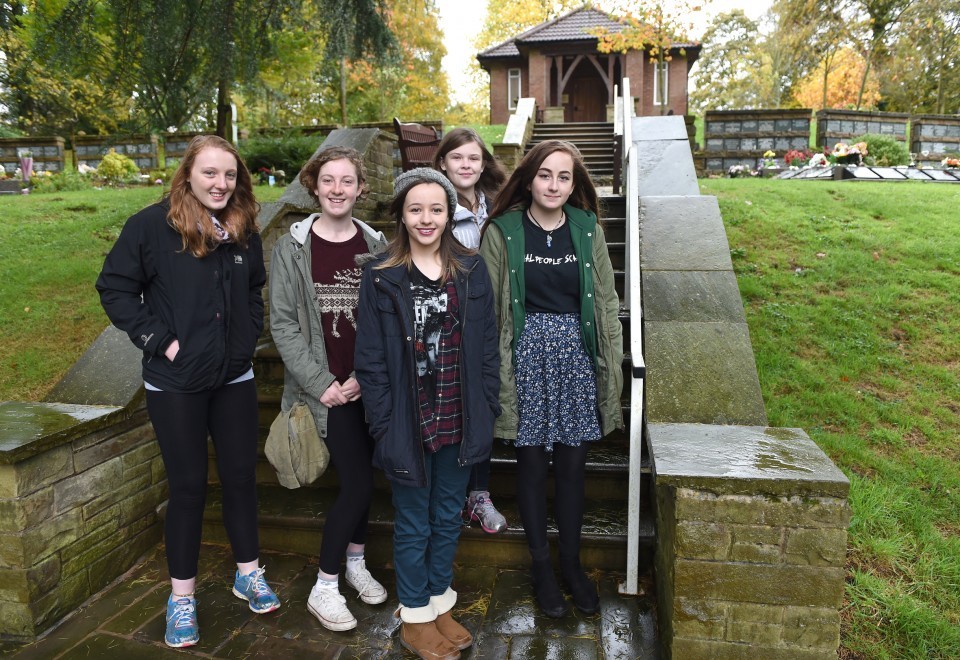 Published Friday 4 December 2015 at 13:44
Emily Hirst,15, of Heys Lane in Blackburn, decided to start the community project in order to complete a module for her Commonwealth Award.
She plans, along with help from her friends at St Peter's Guides and Emmanuel Guides to paint the building, add extra lights decorations and even furniture to make a nice place for people to relax and remember those who have passed away.
She got in touch with the Council's Young People's Service and also the Environment Department for support.
Emily said:
"Whilst walking in the cemetery I came across the building and decided it would be a lovely place for people to come and reflect on their loved ones who have passed away.

"I lost my Grandma and I know that a place like that would have been lovely to sit and think in during  times of grief.

"I hope to create a much nicer, brighter environment where people can enjoy spending their time. This is for my Commonwealth Award but it's also because I think it would attract people to the cemetery and create a special place for them to enjoy."
Emily, who is a young leader at St Peter's Guides and a student at St Bede's High School, would be giving up her weekends to restore the building.
Councillor Mohammed Khan, Leader of Blackburn with Darwen Council, said:
"This is a great idea and I am fully supportive of it. This is exactly what Your Call is about."
Councillor Jim Smith, Executive Member for Environment, said:
"I am really pleased Emily has decided to take this project on. I look forward to seeing how it develops."
Any community groups or tradesmen who would like to donate some money or expertise towards the revamp, should contact Emily's dad Ian on 07961817807  or email: megagoldfishgirl@gmail.com