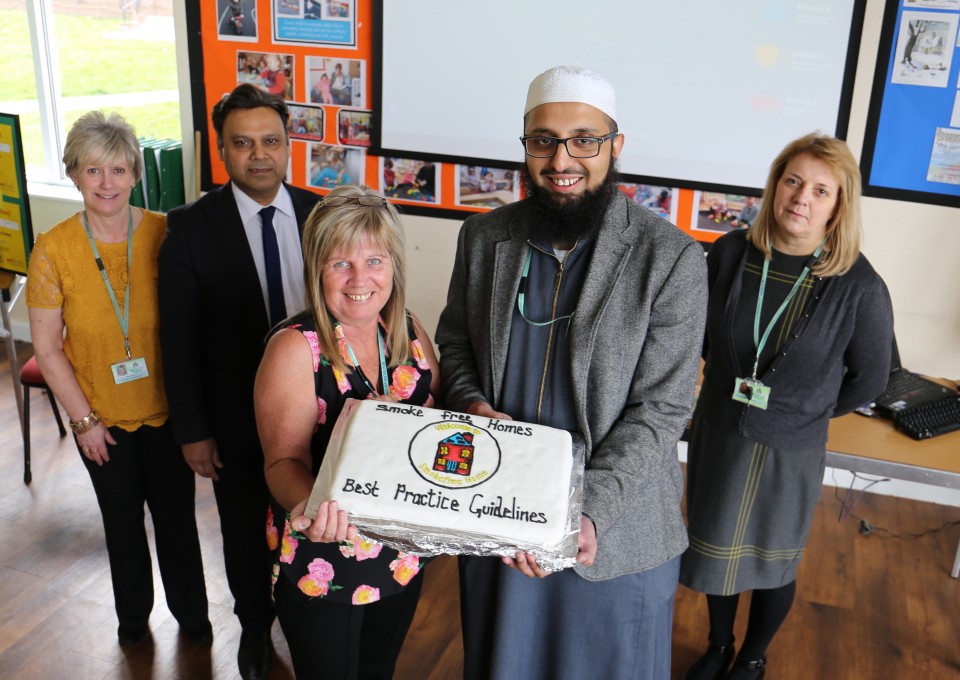 Published Tuesday 3 May 2016 at 11:15
A new initiative which encourages smokers to make their homes smokefree has been launched in Blackburn with Darwen.
The smokefree homes programme seeks to gather pledges from members of the public to keep their homes free from smoke in order to reduce the health harms to any children, young people or non-smokers who might live there.
The launch of the local programme at Livesey Children's and All Age Centre on Wednesday, April 27, provided an opportunity for local people and health care professionals to discuss the programme.
Dr Pervez Muzaffar, from Blackburn with Darwen CCG, gave a key note speech in which he spoke about some of the benefits of keeping a smoke free home including: The diminished risk of health issues like heart disease and lung cancer; preventing the development of conditions like asthma in children and young people as well as cleaner homes with no more dropped ash or cigarette burns.
The smokefree homes launch follows another new project by Blackburn with Darwen Council to install smoke free signage on play areas in public parks, school playgrounds and children's centres in the borough.
Following a public consultation and approval by the Council's Executive Board, signs will now go up in various locations across the borough to warn visitors that children need protecting from smoking.
This wider work also comes on the back of recent statistics from Public Health England which saw Blackburn with Darwen coming second highest nationally for successful quit rates per 100,000 of the population.
Between April to September 2015, 511 people successfully quit smoking in the borough. Blackburn with Darwen's stop smoking service is central to this attempt. The service offers a range of personalised support to help people quit including one-to-one consultations, follow-up appointments, clinic times, quit kits and information and signposting support.
Dominic Harrison, Director of Public Health for Blackburn with Darwen Council, said:
The sooner smoking becomes less visible in our local community the better for our children. I'm delighted about the local launch of both of the smokefree programmes and look forward to seeing how they progress. The Public Health England statistics are proof that all of the good work in initiatives likes these as well as that of the stop smoking service is having a tangible effect on our local residents."
Dr Muzaffar said:
The smokefree schemes are great local initiatives. We all know the dangers and risks from smoking and it is important that if people choose to carry on smoking that they don't put others – especially children and young people – at risk too."
For more information about the smokefree homes scheme contact: Call: (01254) 682037 or visit: www.refreshbwd.com