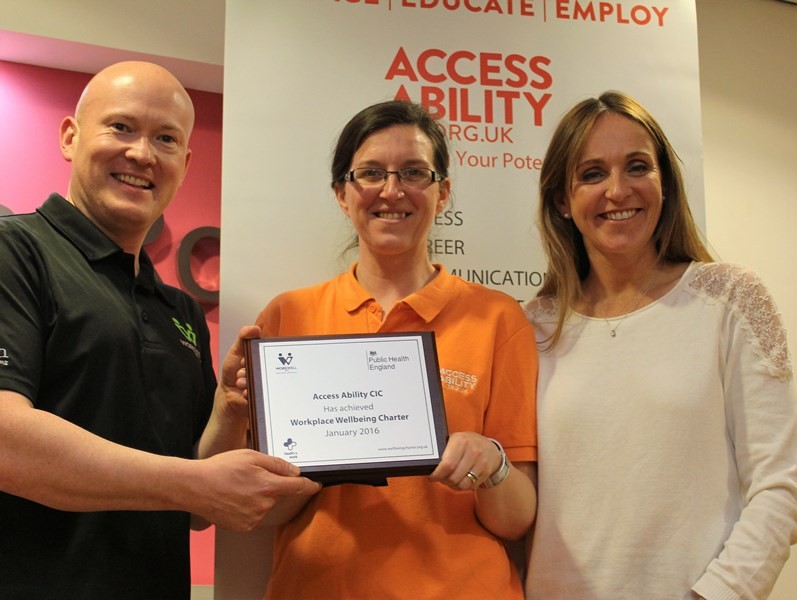 Published Monday 23 May 2016 at 11:22
Access Ability CIC are celebrating being the first organisation in Blackburn with Darwen to receive the Public Health England Workplace Wellbeing Charter.
The Public Health funded WorkWell BwD project provided six months of support in wellbeing strategy and policy development, leading to an intense process of on-site assessment, staff interviews and evidence gathering for the Community Interest Company.
Access Ability CIC provides support and services to disabled and deaf people, potential employers, their families and community members.
The organisation has built on its award-winning and highly regarded operation and, in using the Charter for future staff and volunteer recruitment and management, has demonstrated that it places the wellbeing of all employees at the forefront of their organisation.