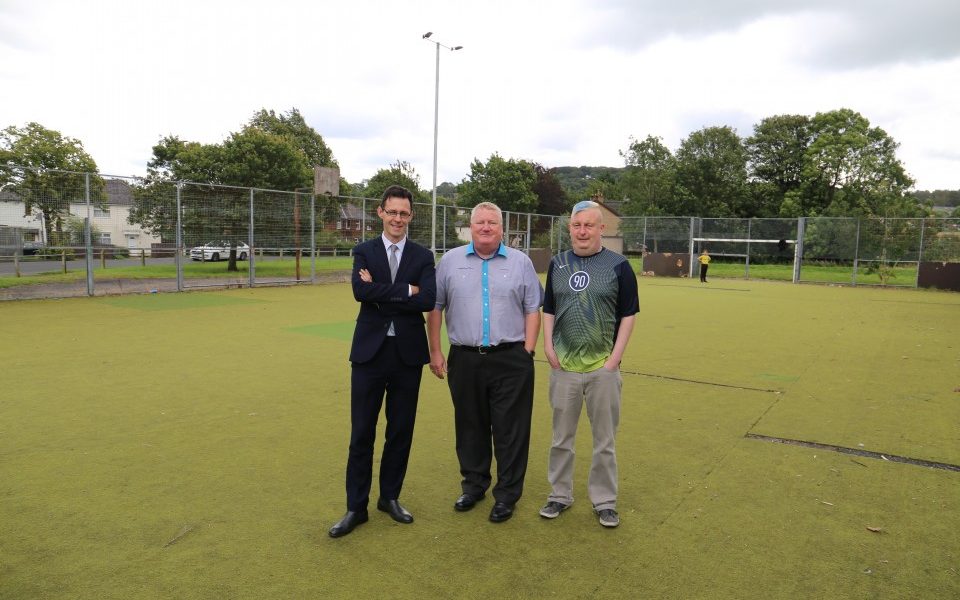 Published Friday 30 August 2019 at 9:31
A £40,000 investment has been secured to refurbish a community Multi-Use Games Area.
The play space, next to Greenfields Community Centre on Green Lane, in Mill Hill and Moorgate Ward, Blackburn, has been subject to vandalism in recent years.
Plans are underway to revamp the community sports pitch with durable fencing and a new hard surface to futureproof the site and prevent vandalism.
Once refurbished, this site will be regularly monitored and maintained by the Council, to ensure it remains a safe space for children and young people in the local community.
Executive Member for Health and Wellbeing, Councillor Damian Talbot said:
It is fantastic that we have been able to secure funding for the improvement of the site, so that it can now become a place that children, families and all residents can enjoy.

The new funding means the Council can continue to support and maintain the site and make the changes that are needed to prevent vandalism in the future.
Councillor Jim Smith, Executive Member for Environmental Services, said:
I am so pleased that we are able to maintain and protect an area that will provide a recreational space for local people.

The refurbishment will provide the opportunity for residents to take part in a variety of sports which will benefit them for many years to come.
The Green Lane MUGA is an informal play space for ball games with open-access to the local community for informal play 24 hours a day, seven days a week.